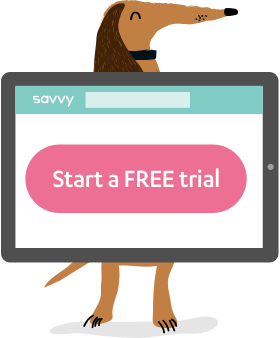 Start a FREE trial
NO credit card required when you sign up
NO credit card required when you sign up
Simple software for the Savvy Groom School Educator
Savvy Groom School is the first dedicated grooming school software developed in association with the iPet Network of Groom Schools and with groomers worldwide.
See how it works!
Don't just take our word for it. Read what our clients think.
"Savvy is so intuitive and easy to use. Ben, Lisa and the team are so welcoming, helpful and professional. We love the approach they have taken with listening to the users and taking on the feedback. They have gone out of their way to help with transferring us from an old system and we are so happy we moved to Savvy. Can't recommend this software enough!"
Owner, The Barking Barbers
Rachel
"Best Software i've used. So easy to use. Customer service is 5*. Can be accessed from any device. Online contracts (no more loose paperwork). There isn't anything i don't like about this software. It's brilliant! "
Owner, Top Dog
Steph
Trusted and integral to clients' businesses
Manage your school and your salon in one place
Take care of your students, prospective students, clients and dogs in one simple software solution
No more 'no shows'
With our automated SMS/Email reminders, eliminate no shows and never have to worry about sending manual reminders again.
Let us take your bookings 24/7
Use our sleek online booking engine, take appointments whilst you sleep! Fill up a waiting list of clients needing a slot and book repeat appointments a year in advance, never have a space in your diary again.
Contracts and GDPR Compliance
Savvy Pet Spa's got your back, with our contract's you can sleep easily.
Expand your business by using our E-Mail and SMS marketing tools
Savvy Pet Spa's business reports give you all the info you need to find your best customers.
Use our Xero/Quickbooks integration to do your accounts for you and track your most profitable services and plan for a more profitable future
Make tax digital, and allow Savvy Pet Spa to do the heavy lifting for you.